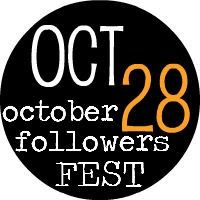 These four lovely ladies:
Casey from The Wiegands
Ilene from much love, illy
Danielle from Changing Lanes
Jess from Boho Baby Bump
are cohosting a party! It's a blog follower fest, where any and all bloggers are welcome to attend... click on any of their blogs linked above for more info... I've never participated in something like this but it sounds like fun, and fabulous creativity is sure to ensue.
So excited to have run into these blogs and hope you all enjoy them too!